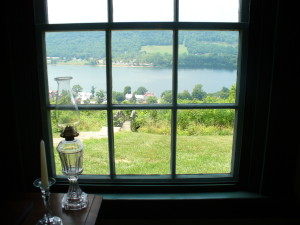 I know it has been awhile since I've last blogged. I've been busy moving into our new home, no more living in a camper.
This has been an emotional move for me, but my husband continues to reminded me every move has been emotional move for me.
I've spent the first few months looking out the windows and it makes me reflect on how many windows I've looked through.
My first windows, looked through as a child, were these huge ceiling to floor windows in our living room. The view was picturesque of the mountains I grew up with. How the mountains would change without ever moving. Colors of Fall would draw visitors from near and far. As winter came, the mountains would turn a cold blue and I would get excited when the tops of the mountains would get that white cap of snow.
My next window was shortly after I got married. It was a small window and I would look out onto a small yard. A huge tree occupying those noisy black and white birds. San Antonio was huge to me and so different from what I was used too.
My next window in Tucson Arizona was bigger and I had the company of our first born, Chris. It wasn't a very exciting view, a parking lot to the apartment complex we lived in. But, we would both get excited when we saw the little white car pulling in and Chris new it meant his daddy was home.
One window that stands out is the window looking out over the small village we lived at in Germany. How I loved looking at the green hillsides and watching the locals going to the small stores with with their baskets. At night I would look at the stars and think how far I was from those mountains that I love so much.
My favorite window was my bedroom in Wendell, NC where every morning I would pull back the curtains and see my goats staring at me, waiting for their breakfast. Sometimes Hank would be sitting on top of his goat house and would jump down when he saw me looking out the window.
The window I look through now has the view of a neighborhood. Homes close together with sidewalks, multiple cars parked in each driveway, and manicured yards in front of every home. I'am trying to get used to it but, at my age moving does not come easy.
I know it will take some time but, I am not one to wait and just stare out of windows.