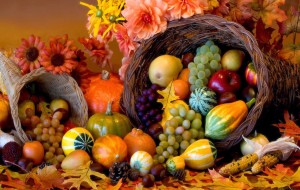 Christmas is coming, the goose is getting fat.
Wont you please put a penny in the old man's hat.
If you haven't got a penny a half a penny will do.
If you haven't got a half penny, God bless you.
I love Christmas but especially my childhood memories of Christmas. Back then Christmas was Christmas. There was no fine line on what to say, what to do, or what to put up. It was Christmas period. Schools still did a Christmas program with a Nativity. Court house lawns had a Christmas tree and a large plastic Nativity with no one objecting to it.
As a child I loved all the Christmas shows, Peanuts, Frosty the Snowman, and even the adult ones, Andy Williams, Perry Como, Bing Crosby and Bob Hope shows. I remember listening to Christmas music on the huge stereo in the living room. My mom, grandmother and I sit staring at it when Elvis Presley did his live Christmas program from Memphis and we all were taken with "I'll Have a Blue Christmas".
In school teacher's spent most of the day helping us make ornaments and gifts for our parents and grandparents. Every room had a tree and in our room one of the boys would volunteer to cut down a small ceder tree that we decorated with paper chains and strings of pop corn.
But, the one thing that would let me know Christmas was here was the fruit basket. Daddy would always get a larg fruit basket from work. How I loved coming in the house and smelling the fresh aroma of oranges, apples and tangerines which would fill the air. There were bags of orange slices, spiced hard candies, chocolate drops, peppermint sticks. A bag of mix nuts that we would cracked while watching Rudolph the Red Nose Reindeer. There was always a coconut that mother would use to make her fresh coconut cake for our Christmas eve dinner.
Year after year, O how I looked forward to that fruit basket. Sitting by the fire and examining every piece of fruit and every piece of candy; It lasted the entire Christmas break.
I can remember a few Christmas toys of the past but even today, when I go into the grocery store during Christmas and go through the produce section, I smell the fresh fruit. It's then I get a tear in my eye. How I miss my grandparents home, of growing up in a time of love with a warm fire, watching a black and white television and cracking walnuts.
That was all you needed…….and of course the fruit basket.