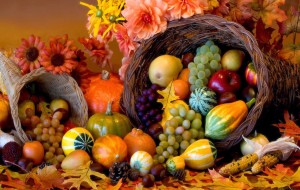 Thanksgiving day is coming
Oh Mr. Turkey said.
I better be careful as I can be
or I will lose my head.
The pumpkin heard the turkey
I'm frightend me o' my.
They'll mix me up with sugar and spice
and I'll be a pumpkin pie.
Thanksgiving, the start of holiday season with days out of school. I grew up in a time where I watched the Macy's day parade on a black and white television. My grandmother, busy in the kitchen with every eye on the red glow of the stove. The yeast rolls out on the carport on top of the chest freezer, rising. The cakes and pies on the dining room table.
Mom would put the turkey on at night and let it roast slowly in the oven. You woke up to the smell as it wandered it's way down the hall and into the bedrooms. Daddy would be coming in from feeding and checking on the chickens. He would sit at the small kitchen table and try to find room to sit a cup of coffee down and have some breakfast.
It was a different time. We didn't have to wait for family to fly or drive in from another state. There wasn't any missing family (except when my uncle was in Vietnam).
I remember watching the "soaps" on TV. Their elegant settings for the Thanksgiving feast; the fancy china, and crystal. Everyone all dressed up sitting around waiting for the servants to prepare the meal and to let them know "when dinner is served".
Our Thanksgivings were nothing like that. Sometimes the men in our family had been deer hunting early that morning. Sometimes the weather had been really nice and we would place long tables in the built in carport and food would be spread out everywhere. Tammy and I would run outside and play in the woods, looking for the largest and most colorful leaves. Later the rest of the family would show up around 2 for dinner.
We never realized then how thankful we were that we could all be together for such a special occasion. Looking back, we should have been thankful for all the little events and times we spent together. Being the one that moved away, Oh how I look back and think of the simple things I missed not being there. Just the simple dropping by or the phone call "I made too much soup come over and eat with us tonight". The conversations of just about everything.
Thanksgiving is a happy and sad holiday. We are happy and grateful for those we see around the table and wishing to see those who didn't make it, hoping to see them the next year. Sad for those those we will no longer see here on this earth.
Be thankful if you are just a hop, skip or jump near your family; don't take it for granted.